What will you get
Bills Included
All utilities (water, electricity and gas)
Common Amenities
Communal lounge and kitchen
Room Types
Single Bedroom - 5 Share Apartment
AU$349 - AU$389/week
Room Features
A king single bed
Study desk, chair and pin board
Wardrobe
Bookshelf
Mirror
Plenty of storage
Internet port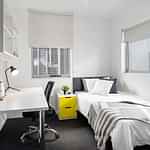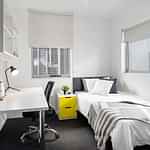 1 Bedroom Apartment
AU$379/week
Apartment Facilities
Unlimited WIFI
Cealing Fan
Dining table and chairs
Double bed
Study desk, chair and pin-board
Bookshelf
Storage
Wardrobe and mirror
Internet
Sofas and coffee table
Balcony or porch area
Want to experience living in a student community but prefer your own space? Our one bedroom apartment is perfect, and its fully furnished.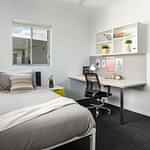 Single Bedroom – 3 Share Apartment
AU$399 - AU$439/week
Apartment Facilities
Unlimited WIFI
Cealing Fan
Dining table and chairs
King single bed
Study desk, chair and pin-board
Bookshelf
Storage
Wardrobe and mirror
Internet
Sofas and coffee table
Balcony or porch area
Choose a three bedroom apartment if you want to balance a social atmosphere with a little bit more privacy. And its fully furnished!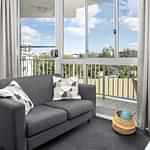 Reviews (3)
4.7
(3 ratings)
Dummy text Dummy text Dummy text Dummy text Dummy text Dummy text Dummy text Dummy text Dummy text Dummy text Dummy text Dummy text Dummy text Dummy text Dummy text Dummy text Dummy text Dummy text Dummy text Dummy text
Dummy text Dummy text Dummy text Dummy text Dummy text Dummy text Dummy text Dummy text Dummy text Dummy text Dummy text Dummy text Dummy text Dummy text Dummy text Dummy text Dummy text Dummy text Dummy text Dummy text
Dummy text Dummy text Dummy text Dummy text Dummy text Dummy text Dummy text Dummy text Dummy text Dummy text Dummy text Dummy text Dummy text Dummy text Dummy text Dummy text Dummy text Dummy text Dummy text Dummy text
Dummy text Dummy text Dummy text Dummy text Dummy text Dummy text Dummy text Dummy text Dummy text Dummy text Dummy text Dummy text Dummy text Dummy text Dummy text Dummy text Dummy text Dummy text Dummy text Dummy text