Room Types
Large Twin, King Single Bed
AU$429 - AU$479/week
Room Amenities
Wardrobe
Air Conditioning/Heating
Bed
Unlimited Wi-Fi
Ideal for sharing with a friend or a sibling. An entirely self contained, fully furnished Large Twin Studio comprising of two single beds separated by a dividing wall/bookshelf. Studio features a stylish kitchenette with modern appliances, unlimited wireless internet, air conditioning/heating and ensuite bathroom.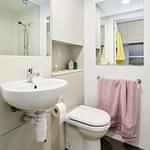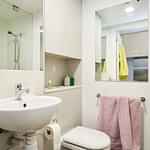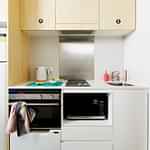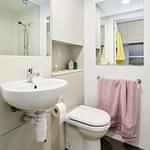 Twin, King Single Bed, 8 Bed Apartment
AU$429 - AU$479/week
Apartment Facilities
King Single bed
Wardrobe
Bed
Unlimited Wi-Fi
A twin occupancy, fully furnished ensuite room with two single beds in a large 8 person apartment. Room features King Single beds, wireless internet and air conditioning/heating. Apartment features a shared kitchen and lounge room.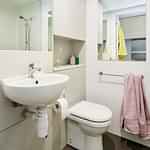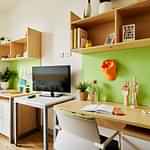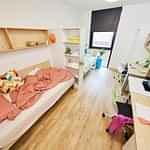 Reviews (8)
4.6
(8 ratings)
Dummy text Dummy text Dummy text Dummy text Dummy text Dummy text Dummy text Dummy text Dummy text Dummy text Dummy text Dummy text Dummy text Dummy text Dummy text Dummy text Dummy text Dummy text Dummy text Dummy text
Dummy text Dummy text Dummy text Dummy text Dummy text Dummy text Dummy text Dummy text Dummy text Dummy text Dummy text Dummy text Dummy text Dummy text Dummy text Dummy text Dummy text Dummy text Dummy text Dummy text
Dummy text Dummy text Dummy text Dummy text Dummy text Dummy text Dummy text Dummy text Dummy text Dummy text Dummy text Dummy text Dummy text Dummy text Dummy text Dummy text Dummy text Dummy text Dummy text Dummy text
Dummy text Dummy text Dummy text Dummy text Dummy text Dummy text Dummy text Dummy text Dummy text Dummy text Dummy text Dummy text Dummy text Dummy text Dummy text Dummy text Dummy text Dummy text Dummy text Dummy text