What will you get
Bills Included
Utilities are all included
Room Types
Studio
AU$336 - AU$455/week
Room Amenities
Bed
Desk & Chair
WiFi
About
Your own private bedroom, equipped with a 2-metre long single bed, a 43" smart TV, a vanity and hidden storage to maximize space. Cozy, compact and budget-friendly, it's the perfect option for those who crave privacy and independence!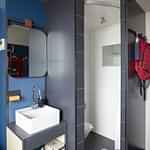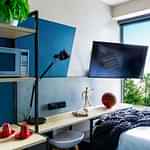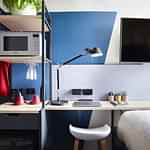 Studio Deluxe
AU$420 - AU$616/week
Room Amenities
Bed
Desk & Chair
WiFi
About
Spread out and get comfy in our fully equipped Studio Deluxe which offers a choice of a 2-metre long double bed or a queen bed, along with a 43" smart TV, a vanity and ample storage space. All decked out to set you up for success and let you get some great quality zzz's!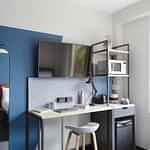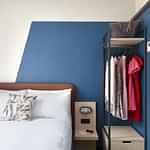 Reviews (4)
4.5
(4 ratings)
Dummy text Dummy text Dummy text Dummy text Dummy text Dummy text Dummy text Dummy text Dummy text Dummy text Dummy text Dummy text Dummy text Dummy text Dummy text Dummy text Dummy text Dummy text Dummy text Dummy text
Dummy text Dummy text Dummy text Dummy text Dummy text Dummy text Dummy text Dummy text Dummy text Dummy text Dummy text Dummy text Dummy text Dummy text Dummy text Dummy text Dummy text Dummy text Dummy text Dummy text
Dummy text Dummy text Dummy text Dummy text Dummy text Dummy text Dummy text Dummy text Dummy text Dummy text Dummy text Dummy text Dummy text Dummy text Dummy text Dummy text Dummy text Dummy text Dummy text Dummy text
Dummy text Dummy text Dummy text Dummy text Dummy text Dummy text Dummy text Dummy text Dummy text Dummy text Dummy text Dummy text Dummy text Dummy text Dummy text Dummy text Dummy text Dummy text Dummy text Dummy text