Room Types
Standard Ensuite
£170 - £178/week
Room Amenities
Small double bed
Desk space & storage
En-suite bathroom
These modern en suite bedrooms benefit from loads of storage, a small double bed, and your own private bathroom. Located on the lower floors of the residence and around 13 sqm these rooms have plenty of space, plus access to a shared kitchen in a flat of 5 or 6 students. All in the heart of Edinburgh... What's not to like!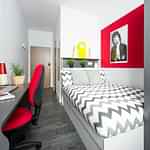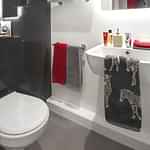 Classic Ensuite
£173 - £178/week
Room Amenities
Small double bed
Desk space & storage
Their classic rooms allow you to share a fantastic kitchen/lounge space with your new friends, whilst having the privacy of your room and bathroom to make your own. Traditionally, a little more spacious than our Standard En Suites, with all the same stylish features.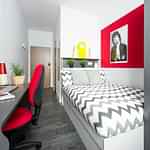 Reviews (10)
4.9
(10 ratings)
Dummy text Dummy text Dummy text Dummy text Dummy text Dummy text Dummy text Dummy text Dummy text Dummy text Dummy text Dummy text Dummy text Dummy text Dummy text Dummy text Dummy text Dummy text Dummy text Dummy text
Dummy text Dummy text Dummy text Dummy text Dummy text Dummy text Dummy text Dummy text Dummy text Dummy text Dummy text Dummy text Dummy text Dummy text Dummy text Dummy text Dummy text Dummy text Dummy text Dummy text
Dummy text Dummy text Dummy text Dummy text Dummy text Dummy text Dummy text Dummy text Dummy text Dummy text Dummy text Dummy text Dummy text Dummy text Dummy text Dummy text Dummy text Dummy text Dummy text Dummy text
Dummy text Dummy text Dummy text Dummy text Dummy text Dummy text Dummy text Dummy text Dummy text Dummy text Dummy text Dummy text Dummy text Dummy text Dummy text Dummy text Dummy text Dummy text Dummy text Dummy text