Room Types
Bronze Studio Plus Lower Level
£420/week
Room Amenities
Double Bed
Study desk and chair
Wardrobe
Rooms are approximately 16-17.5 SQM. These rooms come with compact double bed, a private kitchenette, an en-suite bathroom, study area and plenty of storage space.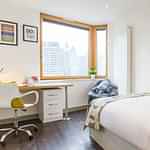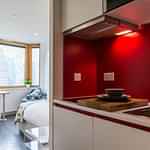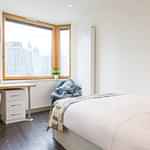 Gold Studio Upper Level
£435 - £485/week
Room Amenities
Double Bed
Desk and Chair
Wardrobe
Storage
Gold Studios are approximately 18-19 SQM in size. These student rooms come with compact double beds, en suite bathrooms, study area, storage space and a private kitchenette.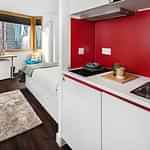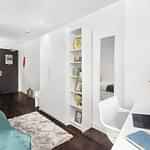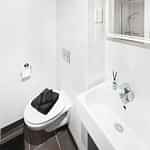 Reviews (3)
4.7
(3 ratings)
Dummy text Dummy text Dummy text Dummy text Dummy text Dummy text Dummy text Dummy text Dummy text Dummy text Dummy text Dummy text Dummy text Dummy text Dummy text Dummy text Dummy text Dummy text Dummy text Dummy text
Dummy text Dummy text Dummy text Dummy text Dummy text Dummy text Dummy text Dummy text Dummy text Dummy text Dummy text Dummy text Dummy text Dummy text Dummy text Dummy text Dummy text Dummy text Dummy text Dummy text
Dummy text Dummy text Dummy text Dummy text Dummy text Dummy text Dummy text Dummy text Dummy text Dummy text Dummy text Dummy text Dummy text Dummy text Dummy text Dummy text Dummy text Dummy text Dummy text Dummy text
Dummy text Dummy text Dummy text Dummy text Dummy text Dummy text Dummy text Dummy text Dummy text Dummy text Dummy text Dummy text Dummy text Dummy text Dummy text Dummy text Dummy text Dummy text Dummy text Dummy text