Room Types
Premium Range 1 Studio (Postgraduate)
£380/week
Room Facilities
3/4 Bed size
Desk chair
Toilet roll holder ⁄ Towel rail
Washbasin
Under bed storage
Wardrobe
Mirror
Studio rooms are perfect if you are looking for more privacy. You will have your own en-suite bathroom and fully fitted kitchen, as well as a comfortable bed, a wardrobe, plenty of additional storage for your belongings, and a Wi-Fi connected study space.
Classic 2 Bed Flat
£385/week
Room Amenities
3/4 Bed
Bedroom Bin
Curtains
TV
Desk Chair
Desk
Under Bed Storage
Coffee Table
Full Length Mirror
Wardrobe
Bathroom Mirror
Toilet Roll Holder
Shower
Washbasin
Toilet
Cooking Hobs
Kitchen Bin
Oven
Ventilation System
Fridge Freezer
Microwave
Sofa
Ironing Board
Noticeboard
Stools
Our Classic two bedroom flats have three-quarter sized beds and are on average around 8-10 square metres.

Your room will have a three-quarter bed with lots of underbed storage space. Youll share a lounge area, kitchen and bathroom with your flat mate. These rooms have the private feel of a studio and are great for couples, sharing with friends, or staying with relatives.

Note that if you book online you may be placed with a flat mate of the opposite sex, please call us for details.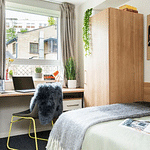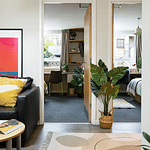 Reviews (3)
4.3
(3 ratings)
Dummy text Dummy text Dummy text Dummy text Dummy text Dummy text Dummy text Dummy text Dummy text Dummy text Dummy text Dummy text Dummy text Dummy text Dummy text Dummy text Dummy text Dummy text Dummy text Dummy text
Dummy text Dummy text Dummy text Dummy text Dummy text Dummy text Dummy text Dummy text Dummy text Dummy text Dummy text Dummy text Dummy text Dummy text Dummy text Dummy text Dummy text Dummy text Dummy text Dummy text
Dummy text Dummy text Dummy text Dummy text Dummy text Dummy text Dummy text Dummy text Dummy text Dummy text Dummy text Dummy text Dummy text Dummy text Dummy text Dummy text Dummy text Dummy text Dummy text Dummy text
Dummy text Dummy text Dummy text Dummy text Dummy text Dummy text Dummy text Dummy text Dummy text Dummy text Dummy text Dummy text Dummy text Dummy text Dummy text Dummy text Dummy text Dummy text Dummy text Dummy text