Room Types
Bronze Ensuite
£164 - £169/week
Features
Bed
Desk & Chair
Mirror
Underbed Storage
Drawer
Overhead desk space
En suite rooms are between 13-14 SQM in size and include an en suite bathroom, compact/double bed, study space and plenty of storage. Residents will have access to a shared kitchen.
En suite rooms are situated across floors 1-6 giving you an abundance of views to choose from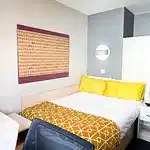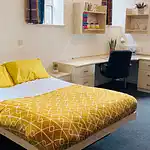 Room Amenities
Bed
Desk and chair
Mirror
Underbed Storage
Drawer
Overhead desk space
Your place. Your space. Your Canvas en suite is designed to give you everything you need to feel at home. We've taken care of the details, so you can focus on the important things.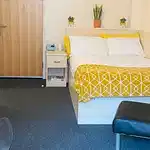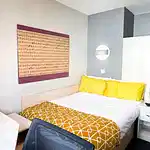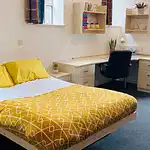 Reviews (15)
4.9
(15 ratings)
Dummy text Dummy text Dummy text Dummy text Dummy text Dummy text Dummy text Dummy text Dummy text Dummy text Dummy text Dummy text Dummy text Dummy text Dummy text Dummy text Dummy text Dummy text Dummy text Dummy text
Dummy text Dummy text Dummy text Dummy text Dummy text Dummy text Dummy text Dummy text Dummy text Dummy text Dummy text Dummy text Dummy text Dummy text Dummy text Dummy text Dummy text Dummy text Dummy text Dummy text
Dummy text Dummy text Dummy text Dummy text Dummy text Dummy text Dummy text Dummy text Dummy text Dummy text Dummy text Dummy text Dummy text Dummy text Dummy text Dummy text Dummy text Dummy text Dummy text Dummy text
Dummy text Dummy text Dummy text Dummy text Dummy text Dummy text Dummy text Dummy text Dummy text Dummy text Dummy text Dummy text Dummy text Dummy text Dummy text Dummy text Dummy text Dummy text Dummy text Dummy text